Month 5 – North Star, Make 5
I am thrilled to tell you that this block is Easy Peazy!  Compared to the first 4 months, you can sew this one with your eyes closed (almost)!  Also, these will finish at 9" instead of 12" like the previous months.
I decided to go less scrappy with these blocks, and I really like the way they turned out.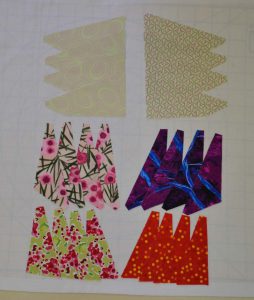 There is no need for special information on this one, but I wanted to remind you of a basic lesson from Pressing 101:  press each segment to opposite sides to make your seams sandwich perfectly.
These are my blocks:
Next month:  No curves, but no walk in the park, either.  Have fun!