Month 7–Four Patch Star, Make 4
I love the first sentence of Jen's instruction:  "this is a relatively complex block…".  What does she call the killers we've done before now?
That said, we can do this!
When I am sewing a 'Y' seam, I like to leave a ¼" seam allowance, and then take one backstitch.  I like to keep those seam ends sort of manageable.  If I need to, I just take a stitch or two from the end by pulling the loose threads out instead of seam ripping.
In the first section, T28/T29/T28 Rev, press seams away from center.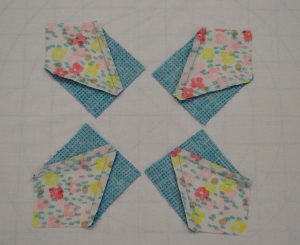 In T27 squares, I always press toward dark.
For the next step, press seams toward center.  This may not make sense, but it was easier for me with the 'Y' seam to do this.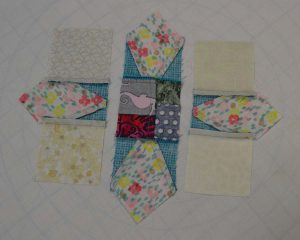 Press center section away from center.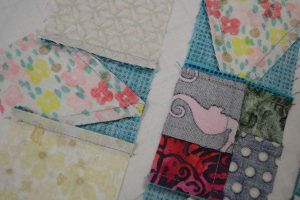 Stitch the three rows together, leaving ¼" allowance at both ends.  Press toward center.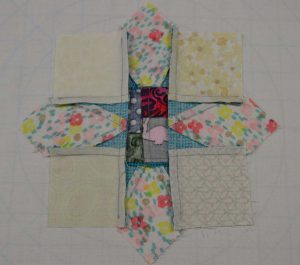 Stitch the T31 pieces to main block first, then sew the mitred corner.  It makes it easier if the T31 pieces are in place.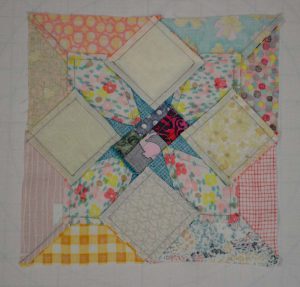 Here are my finished blocks: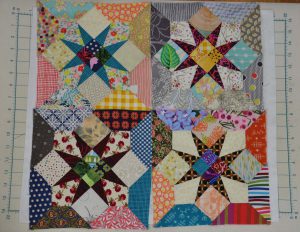 Good Luck, see you next month!
Ann