Hi All:
We're getting ready to kick off the Golden Days Template of the Month program.  We just received the pattern and templates for the first month, so Ann is busy making it (and having fun while doing so, I might add).  Here's a photo of Ann's work thus far.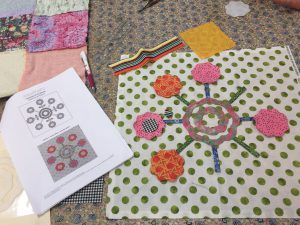 Even though we don't have the entire quilt pattern, Ann has been auditioning fabrics based upon what we know about the quilt.
Here's a photo of the entire quilt made by Jen Kingwell, as well as a photo of the block for Month 1.  You can see that Ann's quilt will be quite a bit brighter and will pop a bit more.  She will be using whites and brights as background fabric rather than grays and creams.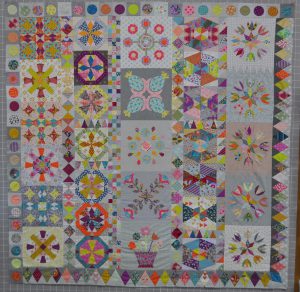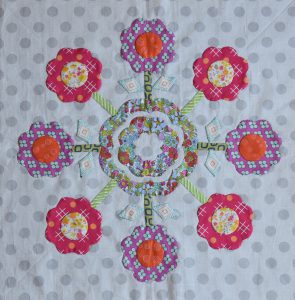 We anticipate receiving the template kits in the next week or so, and we will mail them out shortly thereafter.  The scheduled start date is March 1, and if we get them on time, we'll get them to you shortly thereafter.
If you haven't signed up yet, we still have room.  Click here to sign up.
Happy Quilting!