Delilah, Month 9–Sprinkled Delight, Make 9
Hello everyone, this month we are starting to make the 6" blocks.  We need nine Sprinkled Delight blocks, and they are small curves.
I am going to begin by saying, ARGH!
Okay, now that I got that out of my system, I can move on.
The first block, I pieced as Jen shows in the pattern.  Sadly, it came out lopsided.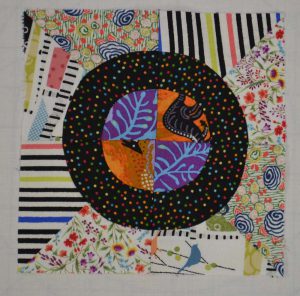 After several attempts, I finally decided to piece the whole center, half the circle, and half the outside of the block.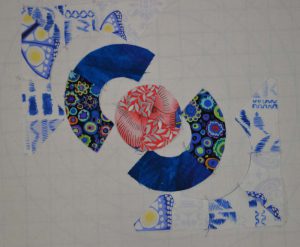 It was easier for me to piece the larger curve in a longer section.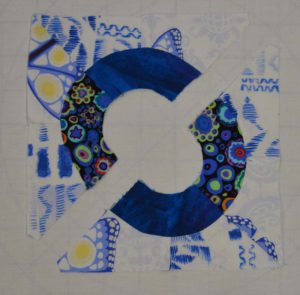 Finally, I appliqued the center circle over the center of the block.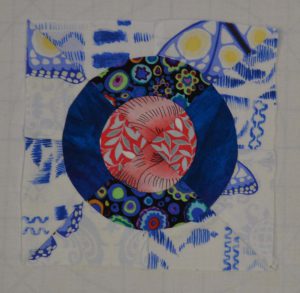 I hope the purists will forgive me, but for me it is more important how it looks, not the process of getting there.  Especially when I would have had to un-sew as many times as I would have had to with this block.
I really enjoyed the fabric selection for these blocks:
Thank you all, see you next time!